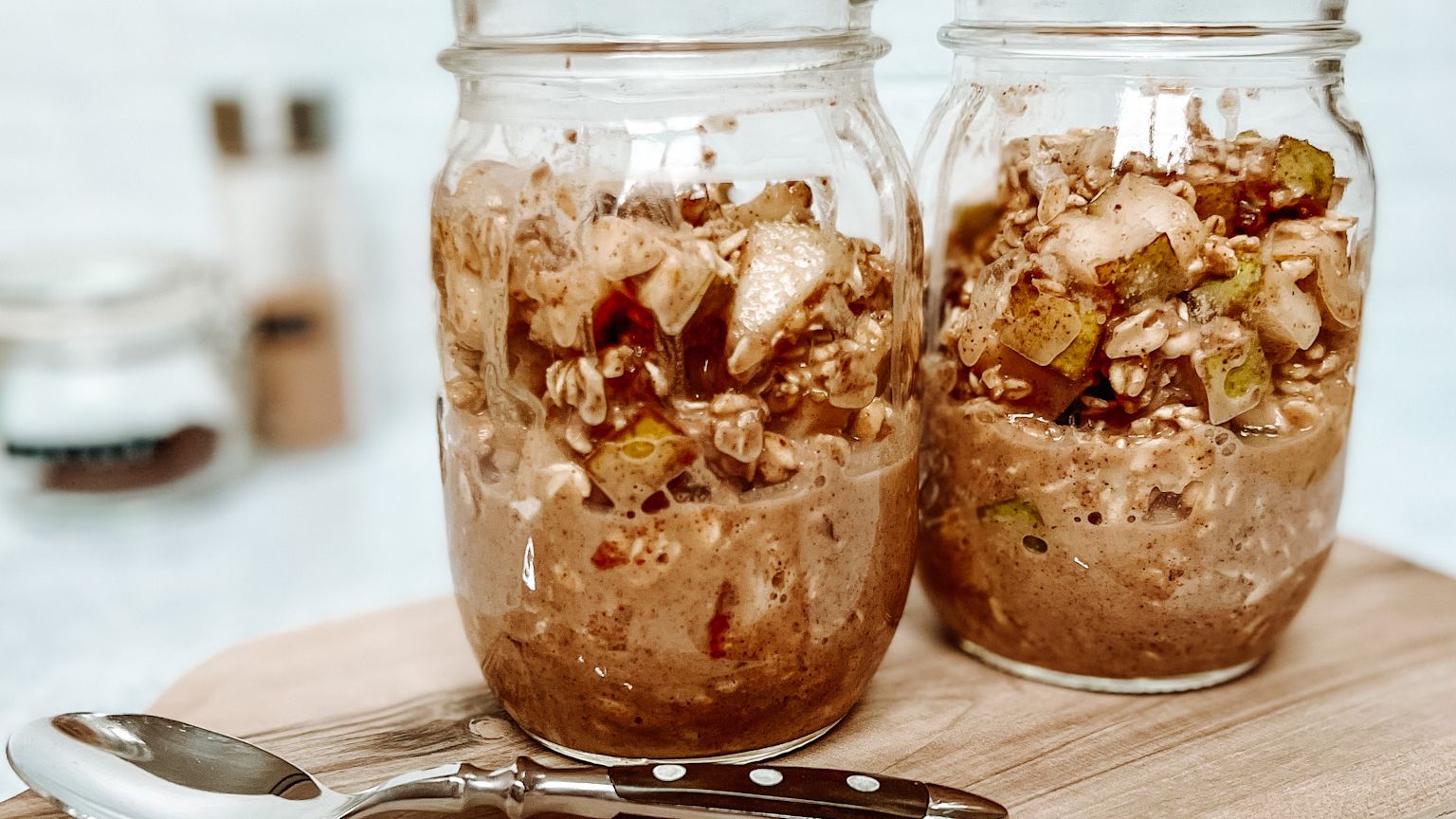 Apple Chai Spice Overnight Oats
Jun 11, 2022
If you're constantly in a rush in the mornings these Overnight Oats are your new best friend.
Overnight Oats Love
Starting with a healthy, whole food breakfast into my day is non negotiable for me. I love porridge, but who has the time during the week to stand at the stove in the morning? So if you've been looking for that creamy, nutrient rich alternative to your favourite porridge, just in a fraction of the time, I promise, these Overnight Oats are for you. The chai spices give this recipe a special twist.
Ingredients (for 1 Portion)
60g wholegrain oats
120 ml oat milk (or almond milk, but I prefer oat milk, makes it richer in taste and creamier)
1 tablespoon dark almond butter
2 teaspoons maple syrup
1/2 teaspoon grounded cinnamon
1/4 teaspoon grounded vanilla
1/4 teaspoon grounded nutmeg
1/4 teaspoon sea salt
1 apple, chopped into small pieces (alternatively you can try it with pear)
1 teaspoon raisins
Instructions
Mix all ingredients and let them sit in the fridge overnight. Top with chopped almonds, raisins, almond butter, chopped apple or your fave granola and enjoy 🤍
Special Tips
You can plan ahead and prepare this recipe the night before but even if you spontaneously decide to get your fix of oats in the morning, 60 Minutes are totally enough to let them soak. Often I prepare them, go for a run, and when I'm back and out of the shower, they're ready for me. They also make a perfect take-away breakfast or snack: simply put them in a screw top jar and off you go.
Looking for more breakfast recipes?
This Crunchy Cacao Granola might be for you.